You probably don't think about your colon that often. Unless you're experiencing painful or embarrassing symptoms, such as abdominal pain, gas, bloating, or diarrhea, it probably doesn't cross your mind. But if you're over the age of 45 it might be time to go and see your doctor about colon cancer screening – yes, even if you feel fine!
We use screening exams to look for evidence of disease in patients who show no symptoms of colon cancer – whereas we use diagnostic exams to evaluate patients already showing symptoms. If you're dealing with a change in bowel movements, bleeding from the anus, blood in your stool, or a pain or lump in your abdomen, I recommend seeing your doctor as soon as possible for recommendations regarding diagnostic testing.
If you're not experiencing such symptoms, screening is still important for your health. The earlier that colon cancer is detected, the better the chance of beating it. Also, by removing precancerous polyps, colon cancer can actually be prevented.
I'm going to talk you through two different colon screening options:
Colonoscopy – the gold standard and the most common screening exam
Cologuard – home screening test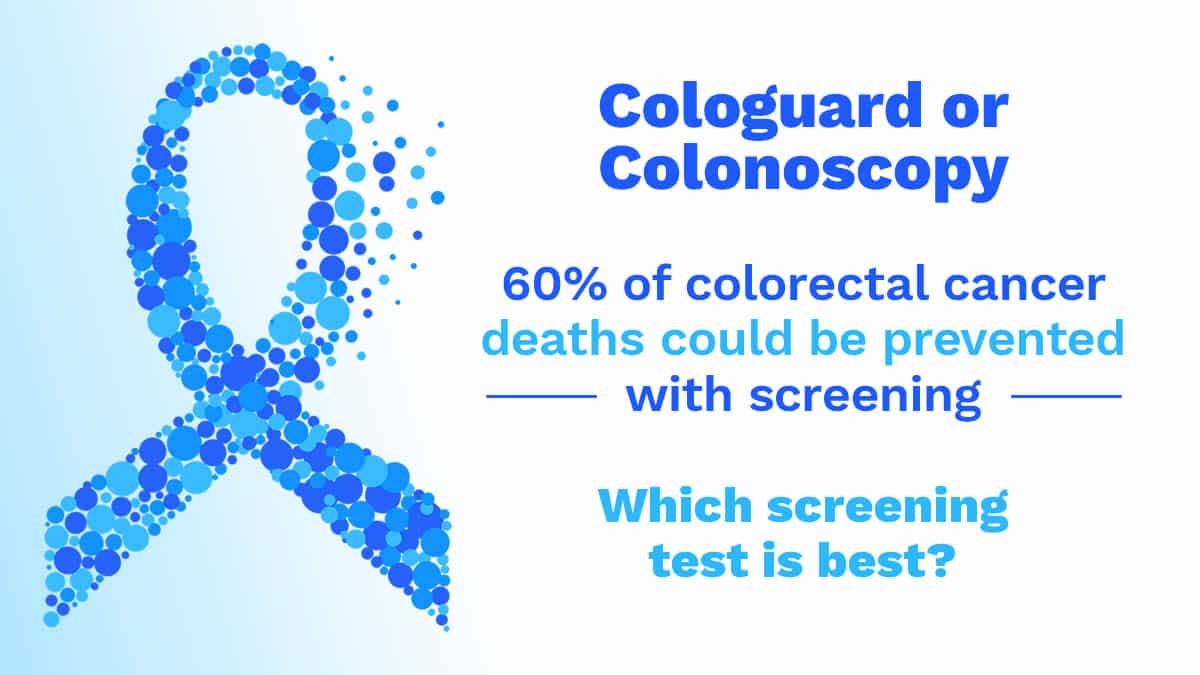 Read The Article