We're finally rolling into summertime! That means family vacations and road trips are in our near future. What that also means is eating a lot of food on the go, which is usually not so healthy for you or your gut. With this challenge in mind, I wanted to provide a little info on digestive health along with some gut healthy snack options I would recommend.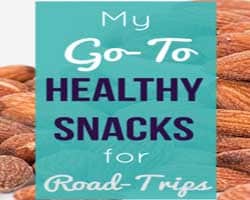 Your gut's health is reliant on the health of the microorganisms living within it –  the gut microbiome. Optimal health of this diverse community in your digestive tract has been proven to prevent obesity, diabetes, irritable bowel disease, liver disease, chronic heart disease, cancer, and many more.
The fast foods we tend to eat on road trips can leave you feeling bloated, constipated, and even lethargic – that doesn't sound like a gut that's up for any fun summer activities. But, there are so many good summertime snacks you can take on the go to keep you, your kids AND your gut happy.
Read The Article