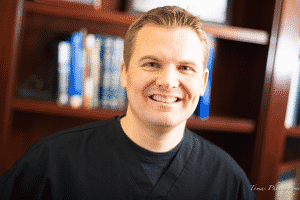 Digestive Health Expert Plano TX
Matthew Eidem, MD was born and raised in rural Minnesota. He earned his Doctor of Medicine degree from the University of Minnesota. Dr. Eidem completed his post-graduate training in internal medicine and gastroenterology at the University of Texas Health Science Center at San Antonio.
As the chief resident of the Internal Medicine program, he spent a year as a clinical instructor. He is currently a partner at the Digestive Health Associates of Texas. Dr. Eidem is board certified in gastroenterology and internal medicine practicing in Plano, TX.
He belongs to numerous affiliations including: ACG, AGA, American Society of Gastrointestinal Endoscopy and Texas Society of Gastroenterology and Endoscopy.
GI Practice Philosophy
"Excellent medical care not only involves prompt and compassionate
service, but also active and ongoing patient education throughout the
evaluation and treatment process. I find that patient satisfaction is
highest when they are able to effectively participate in their health
care decisions – Matthew Eidem, MD"
Insurance
We participate in most major insurance plans. Please verify benefits and co-pay with your insurance company prior to appointment. My staff is happy to assist with any insurance questions, please call us at 972-867-0019.
A few of the providers we accept are Aetna, BCBS, Coventry and United Healthcare. Click this link to view a complete list of accepted insurance providers.
Outside of Medicine
Dr. Eidem enjoys sports, traveling and spending time with his family. He is married and has two children.
To learn more about Dr. Eidem, click to view his curriculum vitae.