March is colon cancer awareness month. Each year my practice participates in promoting awareness for this treatable cancer by participating in local events and creating content that helps educate others on how to prevent and beat colon cancer.
As we're in the midst of the COVID-19 pandemic, it's important to emphasize the importance of not putting off necessary health maintenance services like colon cancer screening or not seeking an evaluation for digestive symptoms. The key to beating this cancer is early detection. When detected in a localized stage (has not spread outside of colon or rectum), the 5-year survival rate is 91%.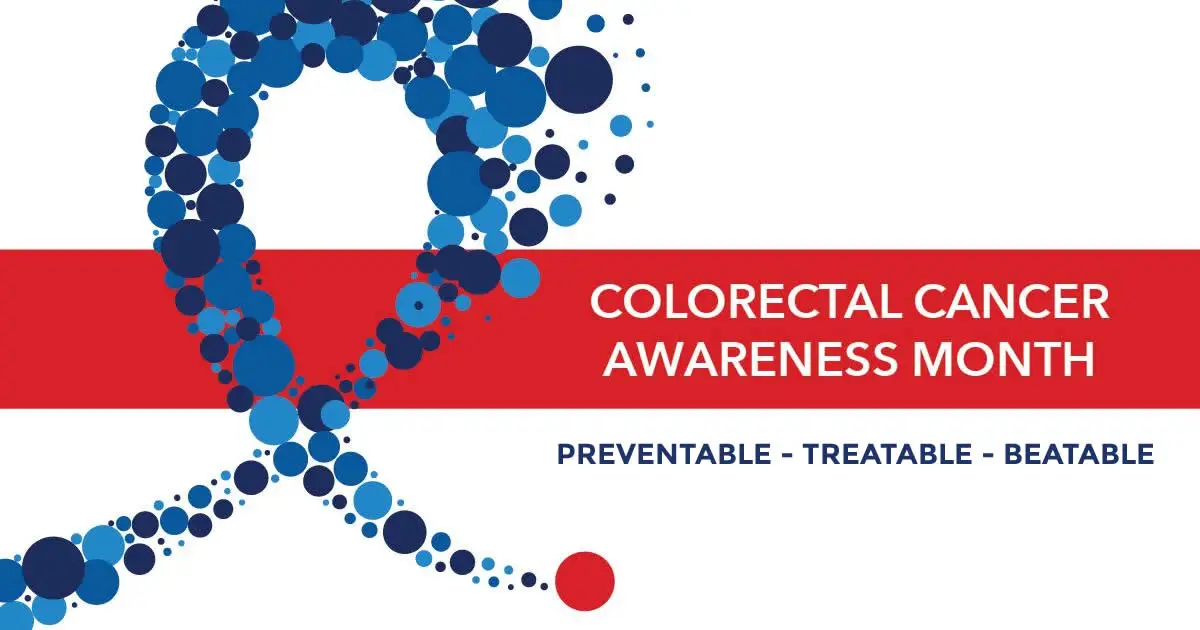 Also, keep in mind that certain habits can increase your risk of cancer. These include things like drinking alcohol, not staying physically active, and weight gain. Most of us have slipped out of our regular routines at some point during the pandemic, so don't feel like it is just you. The message is simply for everyone to understand that these activities or lack thereof can lead to long-term health problems.
"Early detection is the key to beating colon cancer! I encourage everyone 45 years of age or older to discuss with their doctor when they should have their first colonoscopy. Following the recommended screening guidelines directly correlates with earlier detection and prevention of this cancer. Please help us spread this awareness message by sharing it with friends and loved ones. Thank you."
-Matthew Eidem
Colon Cancer Screening Guidelines
According to the American Cancer Society, colorectal cancer is the third leading cause of death from cancer in the U.S. Unfortunately, colorectal cancer might strike without any signs or symptoms. For this reason, patients are encouraged to have regular colorectal screening examinations to detect problems early. The best screening evaluation is a colonoscopy. Recommended guidelines for colon cancer screening are as follows:
• As a screening exam for colon cancer in everyone over the age of 45
• As a screening exam for anyone with a family history of colon cancer or colon polyps
• As a surveillance exam in anyone with a personal history of colon polyps
• Evaluation for unexplained anemia
• Evaluation of rectal bleeding (blood in stool)
• Evaluation of chronic diarrhea
• Evaluation of an evolving change in bowel habits
• Evaluation of chronic abdominal pain
Open Access Colonoscopy
This scheduling option is offered to help save patients the time & expense of an office visit prior to screening colonoscopy exams. We hope that this time-saving option will increase colon cancer screening participation rates in the Plano, TX area. Learn more about this option by visiting the open access colonoscopy page.

Colon Cancer Awareness Events – DFW 2021
Whether you have a personal connection to colon cancer or want to help raise awareness, the DFW area has had some great events in the past which you can participate in. Unfortunately, due to the pandemic, we'll participate in virtual events this March and remain optimistic that we might have in person run/walk event(s) later this year in the DFW area.
National Dress Blue Day
Date: Friday, March 5, 2021
Event Info:

click here

Great opportunity to increase awareness at the office or with friends & family!
Colorectal Cancer 5k Walk-A-Thon
Date: Oct/Nov 2021
Location: Fort Worth, TX
Event Info:

click here

We'll update the specific event date & location info after it is released
Get Your Rear in Gear
*Many of the 2021 events have not been published. Check back using the links above for run/walk events in multiple Texas cities.