What is an Open Access Colonoscopy?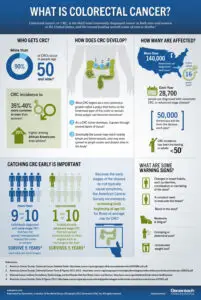 An Open Access Colonoscopy is a colonoscopy procedure that does not require the patient to have an office visit with their Plano, TX gastroenterologist prior to their procedure. The exchange of all needed pre-procedural information is done over the phone. This saves the patient both the time and the expense of an office visit.  I offer this option in order to increase the participation rates for colon cancer screening.   By increasing the number of people who are screened, we can further decrease the number of people affected by this preventable cancer.  We are hopeful that by making this procedure as accessible and affordable as possible to qualifying patients, the participation rates in the Plano and Dallas TX areas will increase.
Open Access Colonoscopy– Saves Time & Money
I encourage you to review my colonoscopy procedure page for more information on this potential life saving procedure.  According to the American Cancer Society, colon cancer is the 2nd highest cause of cancer related deaths in the U.S.   By getting a screening exam of your colon at the appropriate time, you can prevent colorectal cancer.
How do I know if I qualify for an Open Access Colonoscopy?
You can determine if you qualify for an open access colonoscopy by calling my office directly at 972-867-0019.  My staff will go over a series of simple questions and let you know if you can bypass the office visit before scheduling your screening colonoscopy.
The main criteria to qualify for open access colonoscopy are:
No heart conditions
No lung or breathing related issues (e.g. asthma COPD, etc.)
Not taking any chronic blood thinning medications other than aspirin
No sleeping disorders (e.g. sleep apnea)
What are the National Cancer Institute Colorectal Cancer Screening Guidelines?
The current guidelines for a screening colonoscopy are:
Anyone age 50 or over
Anyone with a family history of polyps or cancer should start at age 40 or at an age 10 years younger than the age their relative was diagnosed (whichever is earlier)
African Americans should have their first colonoscopy starting at age 45
How Much Does a Colonoscopy Cost?
Like many other medical procedures, the cost of a Colonoscopy is determined based upon your insurance. Unfortunately, due to the numerous insurance plans and variances within those plans we cannot display a pricing table. Dr. Eidem recommends clicking on the Request a Quote link below or calling his office at 972-867-0019 to find out the costs related to your colonoscopy. We're very proud that our surgery center has the lowest facility fees in the DFW area! Offering expert health care while maintaining competitive pricing for our patients is important to us.

Image: Genetech