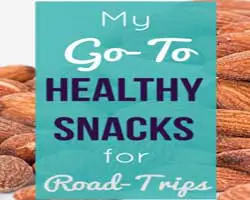 We're finally rolling into summertime! That means family vacations and road trips are in our near future. What that also means is eating a lot of food on the go, which is usually not so healthy for you or your gut. With this challenge in mind, I wanted to provide a little info on digestive health along with some gut healthy snack options I would recommend.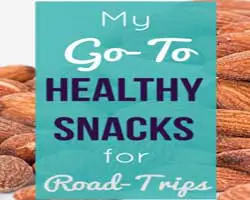 Your gut's health is reliant on the health of the microorganisms living within it –  the gut microbiome. Optimal health of this diverse community in your digestive tract has been proven to prevent obesity, diabetes, irritable bowel disease, liver disease, chronic heart disease, cancer, and many more.
The fast foods we tend to eat on road trips can leave you feeling bloated, constipated, and even lethargic – that doesn't sound like a gut that's up for any fun summer activities. But, there are so many good summertime snacks you can take on the go to keep you, your kids AND your gut happy.
What Feeds Your Gut Bacteria?
We know that most of us feed ourselves. But what feeds the 100 trillion microbes in your gut? Prebiotics and probiotics of course! This is why eating foods loaded with prebiotics and probiotics can boost your gut's health exponentially.
Think of your gut as a beautiful flower bed – probiotics are the seeds you can sprinkle in your garden. And, what do you need for those seeds to grow? Water and fertilizer which are your prebiotics.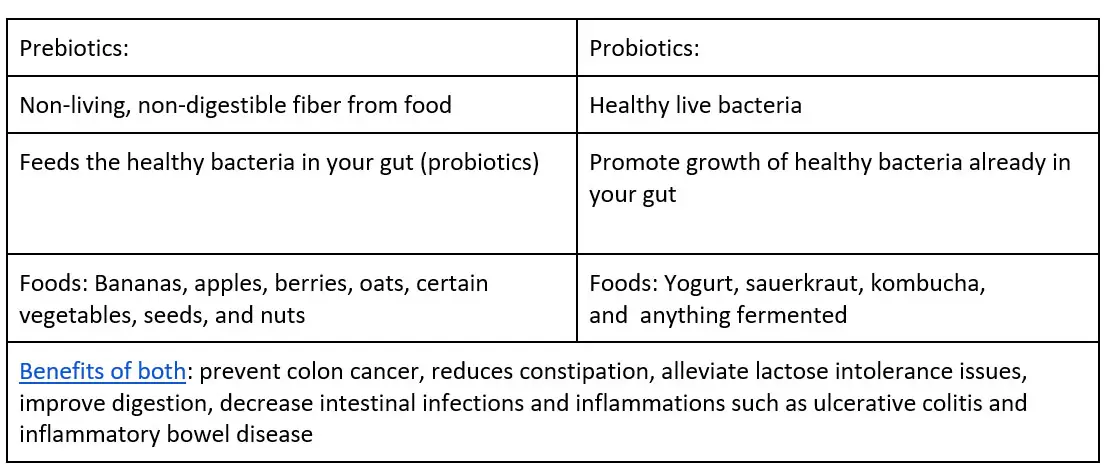 7 Gut Healthy Snacks
Does your family have to stop every hour like mine? To get snacks or a new drink because little Timmy just knocked Sally's on the floor – or better yet, he ate it instead! It seems like it takes years just to get to the final destination. Who has time for that? You have a vacation to get to! Having on-the-go snacks that are healthy for your gut and excellent for your taste buds should be top on your road trip list. Below are 7 gut healthy snacks to take with you on the road this summer!
1. Almonds – These fiber rich foods are a great prebiotic snack. They're great to munch on in the car and fertilize healthy bacteria in your gut.
A recent study proved that those who ate a daily dose of almonds for 6 weeks boosted their Bifidobacteria and Lactobacillus in their digestive tract.
Try not to eat more than the daily recommended amount of almonds (about 23 almonds) since they are high in unsaturated fats. This is good fat, but too much of anything can be a bad thing.
2. No-bake-energy snacks – These are one of my favorite on-the-go snacks that my family and I can't leave home without. It's super easy to make and filled with prebiotic ingredients.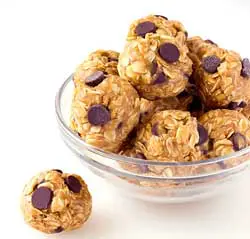 Mix the following ingredients in a bowl, lay them on a cookie sheet in bite size balls, refrigerate for 30 minutes. Voila! – your own no-bake-energy snacks.
1 cup of rolled oats
½ cup of ground flax seeds
½ cup coconut flakes
½ cup of mini dark chocolate chips
½ cup of organic peanut butter
1 teaspoon of vanilla extract
3. Celery, almond butter and raisins – The infamous "ants on a log" snack is actually beneficial to our gut health.
4. Kombucha – It's hard not to drink sodas to quench our thirst during the summertime heat, but all the added sugar in those drinks are a gold mine for bad bacteria.
Kombucha is a healthy replacement for sodas, it's even carbonated to give the same effects as sodas. Kombucha is a fermented tea originating from the Chinese about 2,000 years ago. The fermentation process is what gives this drink the probiotic effect for your digestive system.
Kombucha contains a high concentration of polyphenols antioxidants from it's tea origin, which have been proven to prevent the growth and proliferation of cancer cells.
5. Wine – This one isn't for the kids, but is a necessary sometimes for the parents. We all need a glass of wine to relax while taking care of the kids during road trips that's for sure. And the great thing is wine is fermented so carries probiotics.
Drink in moderation for the healthy benefits of the probiotics.
6. Yogurt – Yogurt is fermented dairy and is great for snacking in the car. This probiotic snack is one of the top probiotic foods bought in the United States.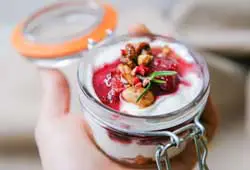 Streptococcus thermophilus and Lactobacillus bulgaricus species are found in yogurt and these live bacteria are what thrive in your gut fending off pathogens in your intestines.
Add some berries in your yogurt for an added prebiotic benefit.
7. Apples – Apples are high in fiber and contain polyphenols antioxidants as well. This gives apples it prebiotic health effects which keeps bad bacteria at bay and improves the growth of your healthy bacteria.
The Worst Foods for Gut Health
Just as food can be beneficial to our gut health, bad food can wreak havoc on our gastrointestinal tract leading to many unwanted diseases. These foods feed the bad bacteria in our gut causing them to grow and proliferate and killing off your healthy bacteria.
Just say no to the following foods:
Sugar
Fried and processed foods
Soft drinks
Alcohol in excess
Finding the Right Gastroenterologist in Plano/Dallas areas?
It's time you take control your gut health to provide optimal care of your immune system. If you are in the Plano/Dallas TX areas and are in need of a digestive health expert, please our office at 972-867-0019 or book an appointment online to schedule a consult with Dr. Matthew Eidem.